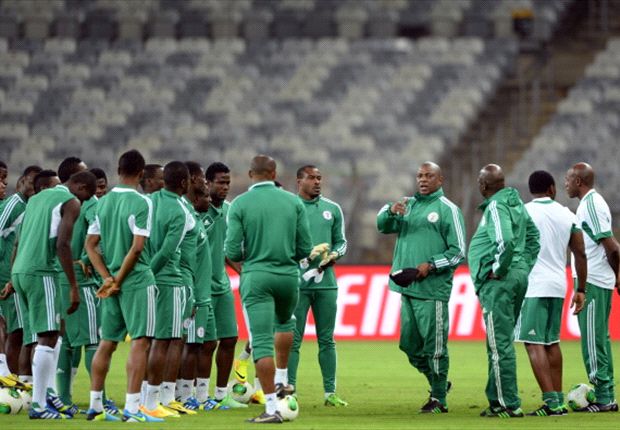 The nation's football federation axed Plateau United Feeders, Akurba FC, Police Machine and Babayaro FC after their promotion encounters ended in enormous scorelines
The Nigeria Football Federation has placed indefinite suspension on four clubs after their promotion play-offs ended in outrageous scorelines.
Plateau United Feeders defeated Akurba FC 79-0 while Police Machine FC demolished Babayaro FC 67-0 in the play-off fixtures on Monday, in which the winners would qualify for the Nigeria Nationwide League Division 3.
Chairman of the NFF Organising Committee, Chief Mike Umeh, who is also the NFF first vice-president, demanded that all four clubs are suspended pending further investigations into the fixtures.
"It is unacceptable. This is a scandal of huge proportions. The four teams involved are suspended immediately and indefinitely, pending further sanctions. We will investigate this matter thoroughly and get to the bottom of it," Umeh told reporters on Tuesday.
NFF's Director of Competitions, Dr. Mohammed Sanusi, assured that the organising committee would issue severe sanctions on all persons and clubs found guilty as a result of the investigation.
"The teams involved, their players and officials, match officials, co-ordinators and anyone found to have played some role in this despicable matter will be severely dealt with," Sanusi added.